Winter sports
Winter sports in Slovakia
Skiing and other winter sports are very popular in Slovakia because a large part of the country has a mountainous surface and is covered with snow for half or more of the year. Slovakia offers great opportunities for downhill and cross-country skiing, alpine skiing, snowboarding, etc. In some places, the snow cover lives all year round. At Štrbské Pleso, which hosted the 1970 Ski World Cup, ideal snow conditions usually persist up to 200 days.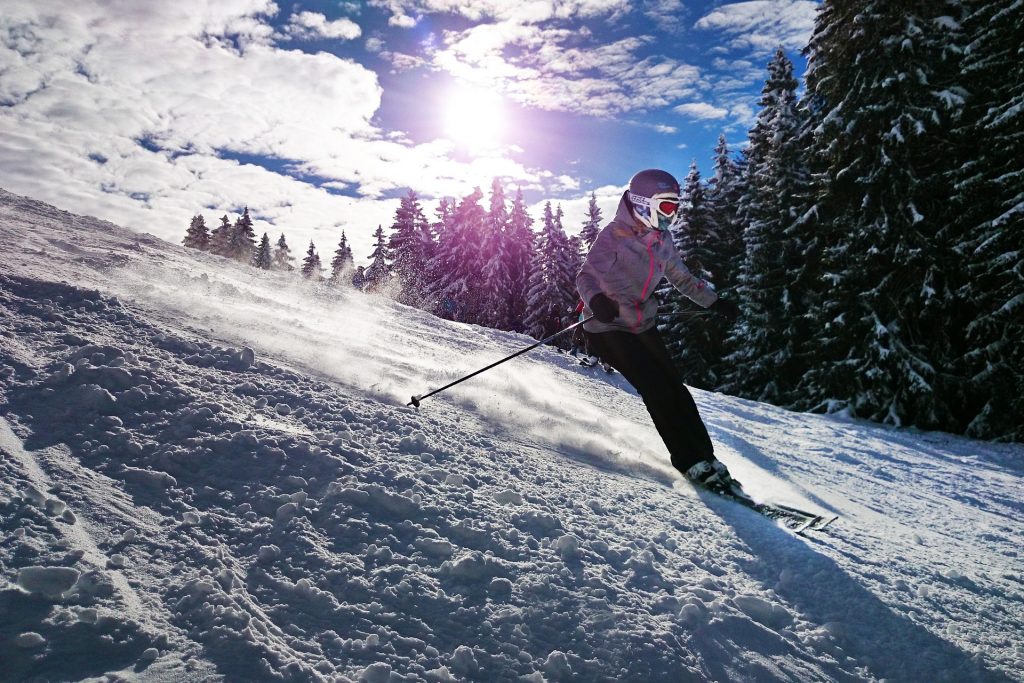 Cross-country skiing
Along with downhill skiing, cross-country skiing is becoming increasingly popular. Well maintained cross-country trails of varying difficulty and length can be found in several ski resorts (Strbske Pleso, Tatranska Lomnica, Skalka, Osrblie, Shachticky, Donovaly, Jasna).
Lower Carpathian Mountains provide cross-country skiers very good skiing conditions (White Carpathians, Povazsky Inovec, Veporske Hills, Levoca Hills, Kysucke Beskydy), where are marked hiking trails and other forest paths. Unforgettable are the ridge crossings of some mountains (the Great Fatra Mountains), which offer in addition to quality skiing conditions and beautiful views of the landscape.
In Slovakia there are FIS certified 5, 10 and 15 km trails in Strbske Pleso.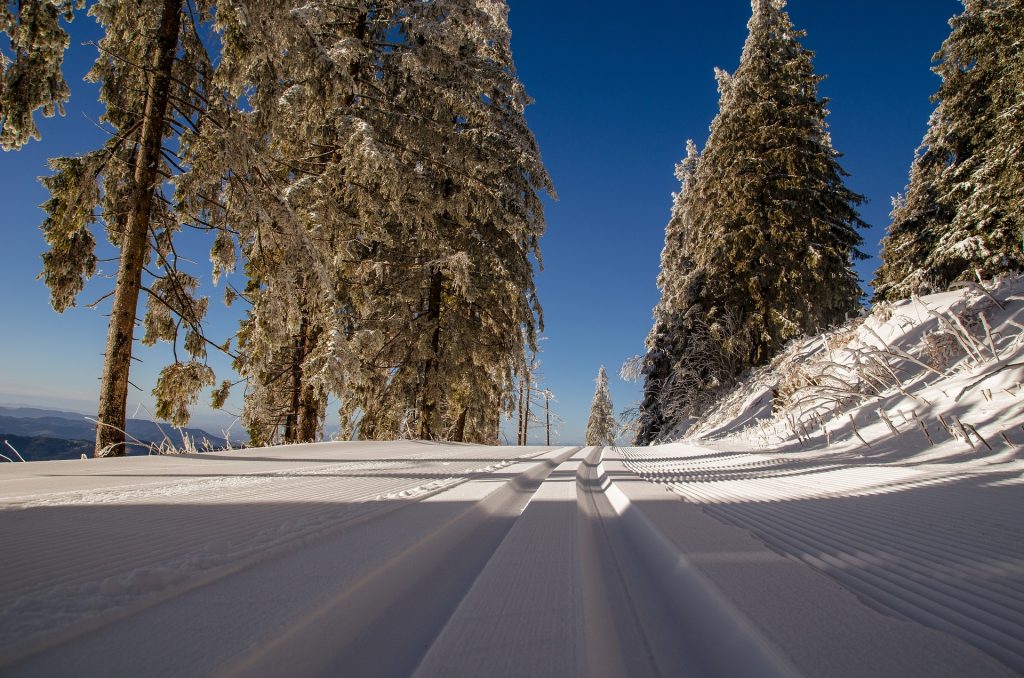 Dog sleds
One of the most popular winter sports is the traditional dog sled race, which has good conditions in Slovakia and a long tradition. Several international competitions are regularly held in different parts of Slovakia.
The most important center in our country is PARK SNOW Donovaly. World championships and European championships have been held regularly since 1996. Due to its excellent conditions, the event became popular among foreign participants, who gave it the name "Alaska pod Tatrami". The event attracts a large number of spectators from all over Slovakia and abroad.
Downhill skiing
High Tatras are well known abroad but not everyone knows that in winter there are good conditions for skiing almost in the whole of Slovakia. At present, together with other well-known ski centers of the Tatras and Fatra, several centers have been built in the lower mountains and their offer is still growing.
Ski trails and lifts are in all mountains from the Little Carpathians in the west to the Low Beskydy in the east. The use of artificial snow balances the differences that existed at the time of the ski seasons between the alpine and foothill ski resorts.
Many ski tracks are illuminated at night.
Fun activities in winter resorts
Winter ski resorts have an extended offer for non-skiers and so keep up with global trends.
Snowtubing
Snow wheels. This sport came to Slovakia from North America, where it is very popular. It uses low slope angles that are not suitable for skiing. The terrain must have a large exit area into the natural or artificial part. Almost all major winter resorts offer the opportunity to enjoy snowtubing.
Kitewing
is a real adrenaline. Kitewing is an ultra-light wing, specially developed for skiing. You hold the leaf with your bare hands without a rope or other fastening. You can maneuver using the wind and at the nearest surface roughness, bounce and you fly. Today, enthusiasts of this sport can fly up to 100 meters. The record is 505 meters. However, it should be remembered that falling on ice is always heavier than that in the water. You can try Kitewing in Jasná.
Snowrafting
An attractive activity similar to snowtubing. A six-member crew sits on a rubber boat and goes down the prepared slope at high speed. It's almost impossible to drive a ship, but that's just fun. Snowrafting is available, for example at Strbske Pleso.
Bungee catapult
It is shooting from the ground on a flexible rubber rope. Mobile cranes are used as catapults, which is similar to bungee jumping. The person who ejected is tied to the machine to the ground by ropes and is shot high.
Bungee trampoline
Double-sided trampoline. The power of a normal trampoline is multiplied by the pull of rubber ropes that are tied to the sides of the person. The height of jumps can reach 6m and one can try different acrobatic stunts. Bungee trampoline can be found for example in Donovaly.
Bungee running
Quite simple activity. On the rubber rope is a harness tied competitor who is trying to go against resistance and get as far as possible. You can enjoy this experience at Donovaly.
Paragliding
Is also known and popular in Slovakia. In addition to the facilities, it is also important good weather and a suitable hill from which you can see the landscape. The most popular places are Chopok and Nová Hoľa in Donovaly. They are easily accessible by cable cars and also offer considerable slope rise.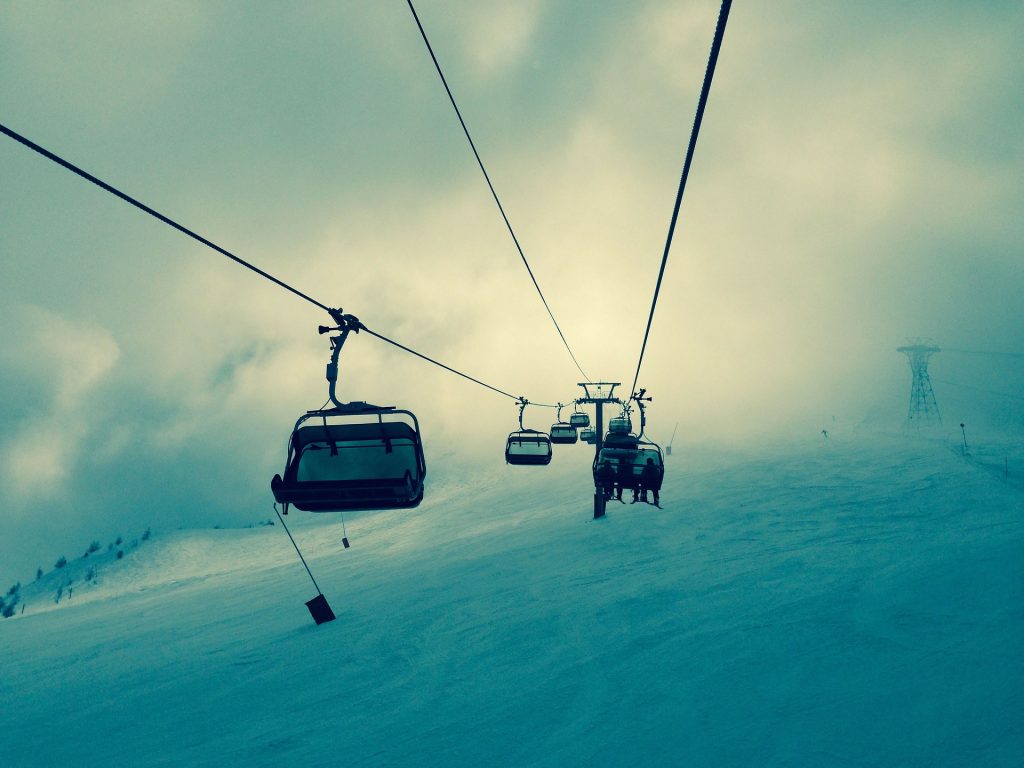 Sledding
Probably the best conditions for sledding in our country are provided at the top of Hrebienok, where there is a bobsleigh track and a famous cable car that will take you uphill.
But in Slovakia we have unofficial tracks, which are usually made on roads, so you can occasionally meet a car. These tracks are for example in Skipark Ruzomberok, where you can get an asphalt road from Malinô to the bottom station of the cable car 6 km long. The road from Smrekovice to Podsuchá near Ružomberok is unbeatable because it is 8 km long and exceeds an altitude of 900 m.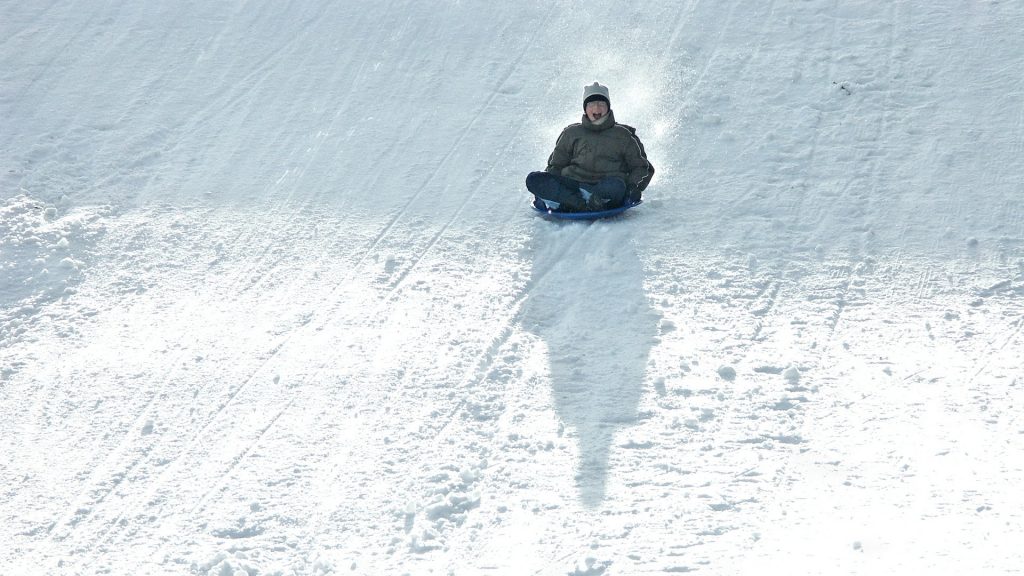 Freestyle and freeride snowboarding
In Slovakia, freestyle and freeride snowboarding, along with freestyle and freeride skiing, has recently seen a boom.
In recent years, amusement parks have been built in every major ski resort in our country. Frestyle events are becoming bigger and bigger events that attract people and the media to look at young riders showing off their art.
Ice skating
Indoor skating rinks, public skating rinks and open-air areas offer the opportunity to enjoy skating in winter.
There are approximately 30 covered winter stadiums in Slovakia, most of which are open to the public during the winter season. In winter, open-air skating rinks are available in several cities throughout Slovakia. Some of them can be found in the very center of a town or village, while others are located in recreational areas.
Paragliding
Paragliding is one of the youngest aviation sports. Slovakia, thanks to the mountainous surface, offers very good conditions for this beautiful sport.
Paragliding depends on the weather. Especially in the middle mountain region in the regions of Liptov, Kysuce and Orava, the mountains of the Western Tatras and Low Tatras (Chopok, Kralova hoľa), Velka Fatra (Donovaly), Mala Fatra are ideal. The best terrains include those at higher altitudes that allow you to look a few kilometers away.
The best conditions for paragliding are offered in Donovaly, thanks to good weather conditions and the availability of mountain peaks from the cable car. It is here that the international paragliding championship is organized.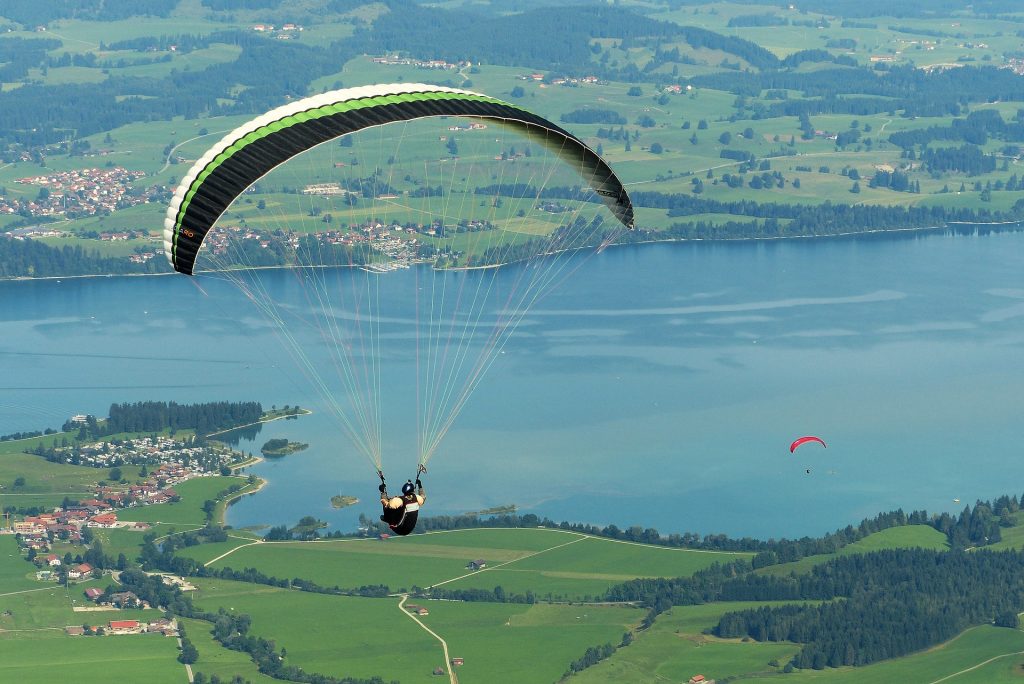 Skialpinizmus
The number of ski mountaineering fans in Slovakia is growing. It is a mixture of ski tours, alpine skiing and mountaineering.
The developing base of club-founding members and the number of routes is also increasing. The classic (recreational) form of ski mountaineering is in fact a kind of alpine skiing and cross-country skiing.
As part of the sport form of ski mountaineering, one or two-day races are organized in which mainly individuals participate.
In Slovakia it is possible to find very good conditions for this difficult type of winter sports. Good conditions can be found in the High Tatras (especially the Small and Great Cold Valley valleys with Skalnatá dolina), the Western Tatras (Žiarska Valley, Rohace), the Low Tatras (around Chopok and Ďumbier) the Veľká Fatra (Jasenská Valley Valley) and Malá Fatra (Vratna).
Marked Ski tracks in the High Tatras:
Podbanské – TICHÁ DOLINA
Podbanské – Kôprovej doline
Štrbské Pleso – Chata pod Soliskom
Štrbské Pleso – Mlynická DOLINA
Popradské PLESO – RYSY
Tatranská Polianka – Sliezsky Dom
Hrebienok – Téryho CHATA
Hrebienok – Zbojnícku chatu
Hrebienok – Sliezsky Dom
HREBIENOK- Skalnaté pleso
Skalnaté pleso – Lomnické SEDLO
Biela voda – ZELENÉ PLESO
ZELENÉ PLESO – Kopské sedlo
JAVORINA – Kopské sedlo
Tatranská Kotlina – ZELENÉ PLESO