The narrowest house in Europe
BratislavaShow me Slovakia7. February 2019
On Michalska Street in Bratislava stands a real European rarity – the narrowest house in Europe. It is only 130 centimeters wide.
The house was built to fill the free space. At the end of the 18th century in the gap that arose between the tower and the neighboring neighboring burgher house after the removal of the Bratislava city walls. This unique building with its width of 130cm overcomes the Polish narrowest house, built in Warsaw in 2012.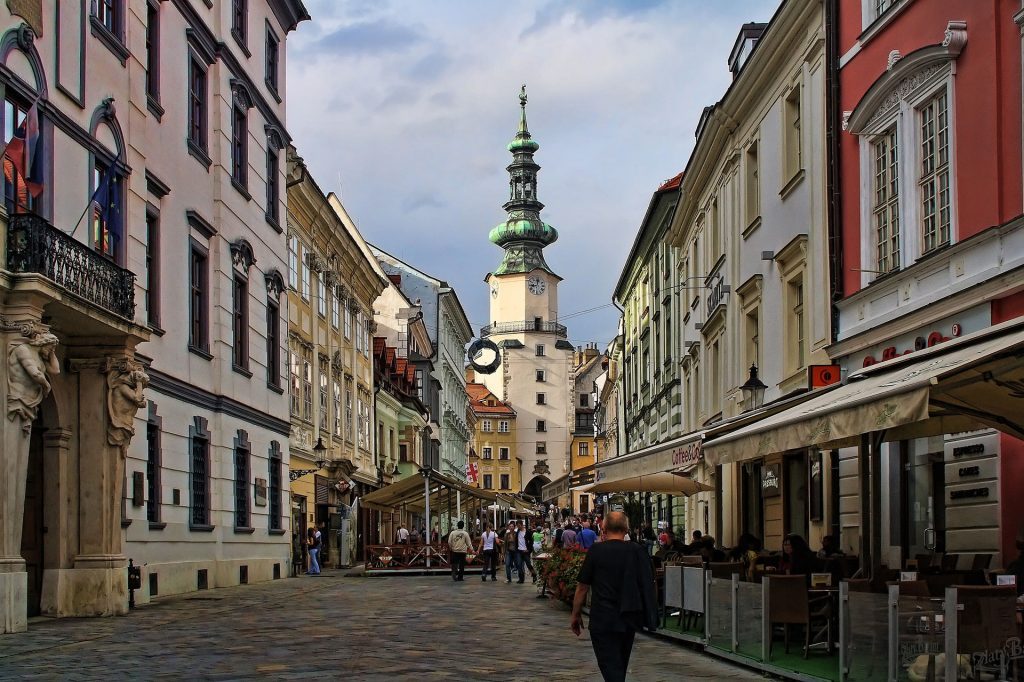 History of the narrowest house
The story of a house with probably the narrowest facade on the old continent is very interesting.
Its origin is connected with the demolition of the Bratislava city walls in the 18th century. The walls originally consisted of two walls, between which was free space. By the time the cannons began to be used in the military, such fortifications ceased to be justified.
130 m wide gap, which arose during the demolition of the walls between the Michael Gate and the Michael Tower originally intended to serve as an alley for guards.
In the end, however, they decided to build a facade of a unique house on this scale, which again shows us what unique things we have in Slovakia.
If you decide to visit this unique house, you will find it on Michalská Street No. 15 in Bratislava. Today it houses refreshments, so you can visit the unique building with a good meal.