Summer sports
Tourism
In Slovakia we find untouched nature like in Europe, but we will not get lost thanks to the dense network of marked hiking trails. Whether you want to go on a trip to the deep valleys around the raging waterfalls, climb along the majestic ridges in the Tatras or just enjoy a pleasant walk along the nature trail, you will surely find what you are interested in.
Fishing in Slovakia
Fishing is a very popular way of rest for many Slovaks. Slovakia has perfect natural conditions for realization and development of this hobby.
Slovak rivers and water reservoirs are an ideal place to catch fish. The most common fish species in Slovakia include carp, catfish, pike and trout.
Hunting in Slovakia
If you want to hunt wild boars, hares or pheasants, you will need a permit issued by the Hunting Association of which you can become a member. Slovak hunters organize collective hunting of forest animals. Any type of illegal hunting or fishing is considered to be poaching.
Cycling and adrenaline
Slovak nature, which offers a rich range of fascinating experiences, lovers of healthy and active rest can enjoy breathtaking views of rock massifs, canyons and gorges, magical mountain valleys, amazing caves of world importance, winding streams with cascading waterfalls, rare fauna and flora from the bike.
In addition to amazing natural beauties, cyclists can discover all kinds of unique cultural heritage in Slovakia such as medieval towns, romantic castles, palaces, ruins, magnificent castles and extraordinary archaeological finds.
Cyclists may find the website www.cyclistswelcome.com interesting and helpful.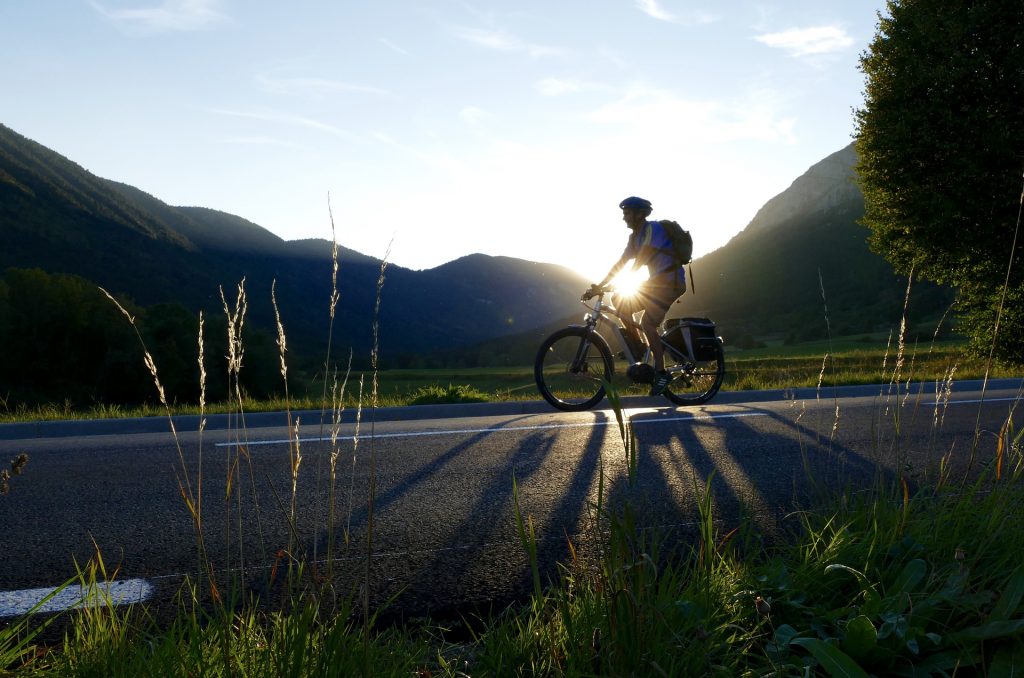 Rope parks
Movement in the trees, as well as monkeys. The rope parks allow you to move in the forest high above the ground, not only for children but also for adults.
The largest network of rope parks in Slovakia is Tarzania. You can find them in Bratislava, near Trnava, Skalica, Trencin, Velky Meder, Liptov, Horehronie, Slovak Paradise and Kosice. In Bratislava, above the city (on Koliba), you can try Lanoland. In addition to the above Tarzania parks, there are other rope parks in Ruzomberok, Zuberec and Terchova.
Shooting
Many sports clubs in Slovakia offer the opportunity to try shooting from various types of historical or military weapons commonly used by today's soldiers. The most commonly used targets are clay targets, also called clay pigeons, special paper targets, fixed or operational targets in the form of wild boar or fox.
Bunjee jumping
In our country bunjee jumping became known in early 1990, and immediately became a symbol of adrenaline. The safe rubber rope quickly spread throughout Slovakia.
Few know that this sport was created to help skydivers. The rope jump was supposed to help overcome the fear of free fall. In a short time, this invention has spread throughout the world.
One of the most exciting experiences in Slovakia is the jump from the plateau at Štrbské Pleso.
Bouldering
Bouldering is climbing without a rope and is practiced on natural or artificial rocks. The best artificial climbing walls in Slovakia are mostly in Bratislava. The K2 climbing wall on Stará Ivánska cesta was opened in 2013 and is the largest of its kind in Slovakia. But Bratislava is by far not the only place where you can indulge in bouldering.
Artificial walls are located not only in specialized clubs or climbing centers, but also in several shopping centers (eg: Hypernova in Poprad). You do not have to pay any additional fees here.
Glide
Flying on a glider will bring you one of the most beautiful feelings. Flying under the Tatras is organized throughout the year. The flying season is in the period from May to the end of August, when you can safely fly on gliders due to thermal upward currents and achieve an average climb speed of 3 m / s.
Skydiving
Many people who like adrenaline sports would like to try skydiving at least once in their lives. Applicants must be at least 8 years old. If you are under 18, you will need the legal guardian's permission. Good health is also very important.
Jumps are organized in high season, ie from April to October. Those who are interested can jump every day of the week in Prievidza, Dubnica nad Váhom, Lučenec, Spišská Nová Ves and Očová. The jumps are organized under the supervision of experienced instructors.
Mountaineering
The clubs prepare climbing courses for beginners and also for those who just want to try climbing. If you are interested in trying rock climbing with an experienced instructor, there are several individual and group events, eg at Pajštún near Bratislava, Manin and others. Their duration is individual – one or several days.
The ideal place for beginning climbers are Súľov rocks in Strazovske vrchy. Simple surface with an elevation of 250-500 m is a popular place for tourists interested in recreational summer tourism. The highest point is the mountain Veľký Manín. The canyon is bordered by steep rock walls of wild shapes. It is really a suitable training area for climbers who will be rewarded with a wonderful view of the surrounding countryside.
If you are an adventurer, the best climbing site for you is Rajecká dolina. Rock systems that are located in the valley Rajecká valley are Lietava, Lietavská Svinná, Babkov.