Spiš Castle
The largest ruined castle complex – Spiš Castle
The eastern horizon of Spiš is the expansive silhouette of Spiš Castle. With an area of over 4 hectares, this is one of the largest ruined castle complexes in Central Europe. Spis Castle is mentioned as a county castle already in the 12th century. Castle is a unique example of the development of castle architecture not only in Spiš, but also in the national and European context.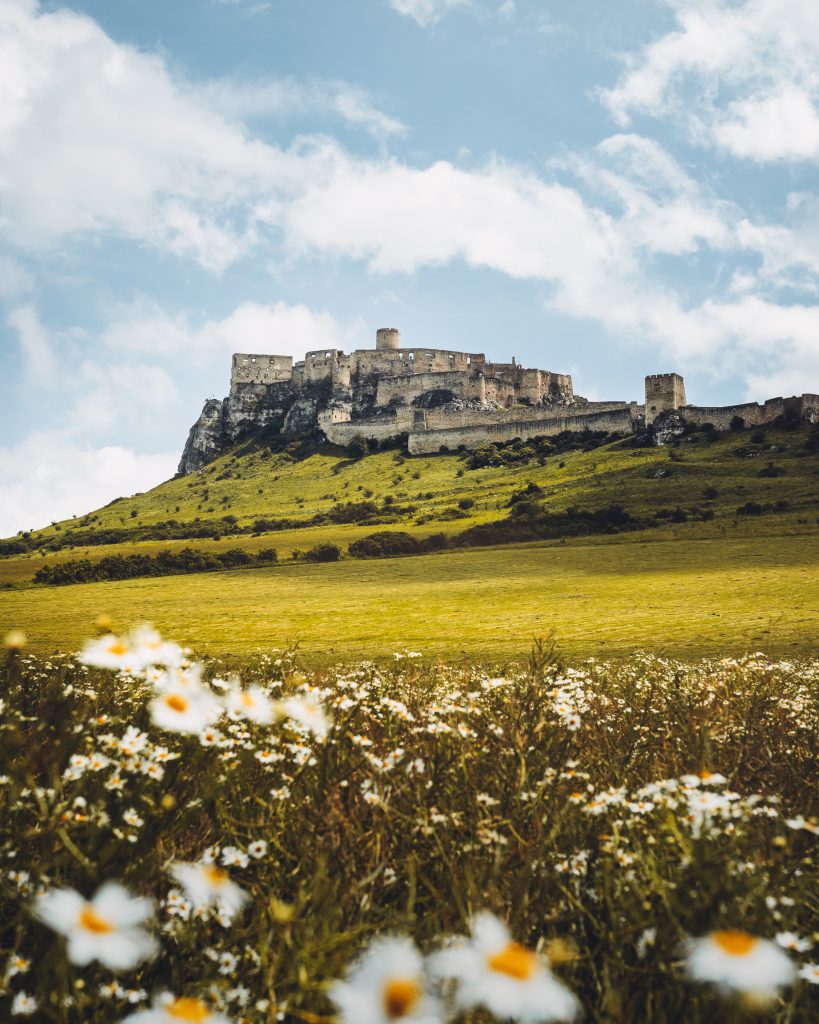 Its extensive Romanesque disposition from the 13th century demonstrates the defensive and residential function of the castle. With a fortified castle core, Romanesque bailey, refuge and preserved typological building species such as defensive towers, residential royal palace, cistern, entrance gates.
History of Spiš Castle
The castle was originally a royal residence and later a noble residence. It was a border located in the north of the feudal old Hungarian state. Then it became the seat of the head of Spiš and thus remained for many centuries. In the second half of the 15th century its new owner Štefan Zápoľský decided to rebuild the castle into a majestic aristocratic residence.
In 1780 it was destroyed by fire and gradually became a ruin. The overall decline of the castle was prevented only through the intervention of nature conservationists.
Extensive research, conservation and exposition building in recent years meant a new revival of this important monument and making the whole area accessible to the public.
UNESCO
In 1993, Spiš Castle and cultural monuments of the surrounding area were included in the UNESCO World Heritage List and thus ranked among the more than 300 most important monuments of the world.
Free parking for visitors to Castle is located below the castle on the side of Žehra. There is a pedestrian road leading from the parking lot to the castle grounds.
Entry to the castle grounds is only possible with a valid ticket.