Orava Castle
The most attractive tourist site of northern Slovakia is the Orava Castle lying on the Orava River near Oravský Podzámok, with impressive cliffs.
The castle consists of several buildings following the shape of the castle rock. Orava Castle gained its present appearance in 1611.
The greatest disaster affected the castle in 1800, when it burned down and became unnecessary. The most extensive reconstruction was carried out after the Second World War.
Today Orava Castle represents a remarkable compound of lower and middle buildings, an upper castle with a palace, fortifications and towers. It can attract visitors through its three entrance gates connected by a tunnel under which there is a dungeon.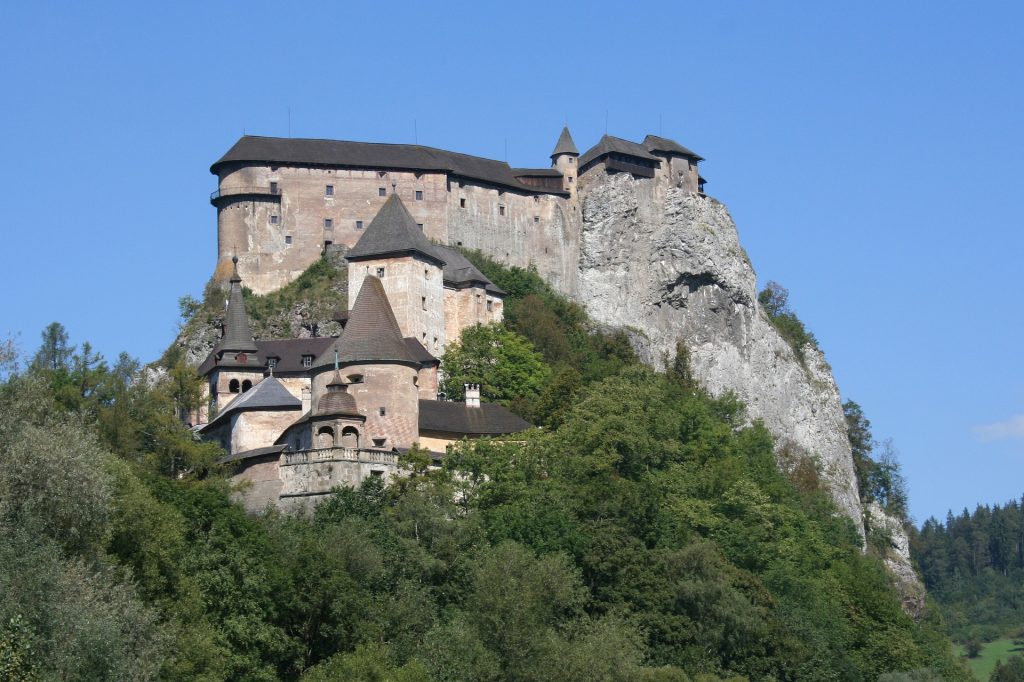 Orava Museum
The chateau itself houses the Orava Museum, which was founded with a number of exhibitions.
A tour of the castle will take you hundreds of years back. The castle buildings, furnished rooms, large courtyards, torture chamber and weapons collections are only part of one interesting historical exhibition.
A visit to Orava Castle culminates in the highest and oldest part – the citadel. There is an archaeological exhibition documenting the history of the oldest settlement Orava.
Night visits to the castle during the main tourist season are enriched with theatrical performances and frightening events, which are becoming increasingly popular.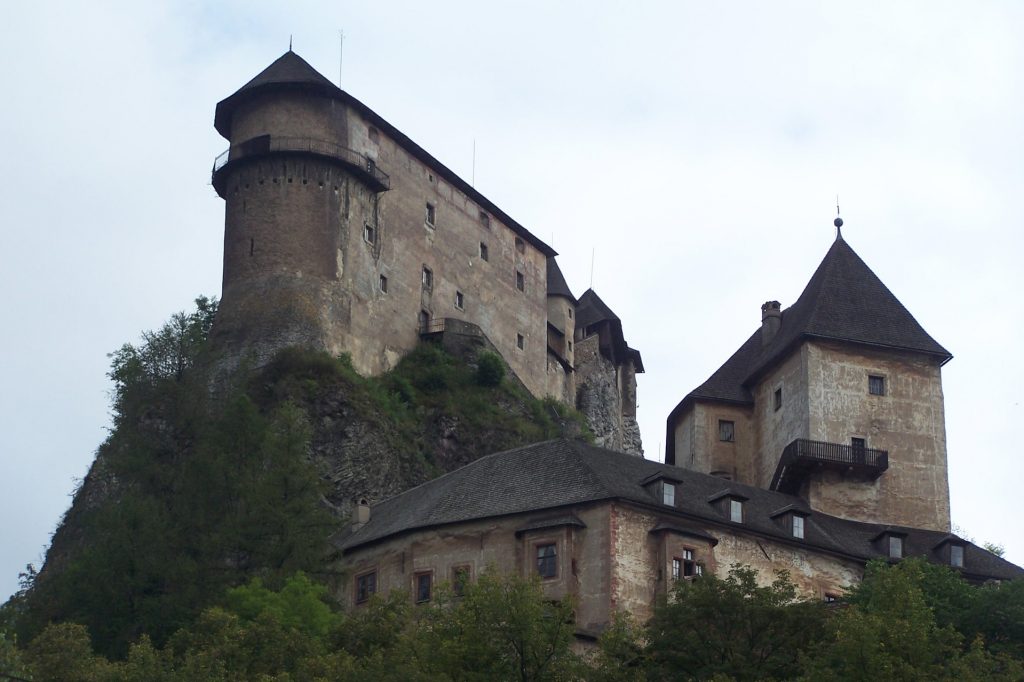 Movies
It is interesting that the first black and white version of the film Dracula from 1922 was also filmed at Orava Castle. There were also films like King Thrush Chin, Princess and Beggar, King of Falcons.
In the middle castle there is a castle well, whose original depth was 90 meters. The well was excavated by František Turzo.