Slovak inventions and discoveries
History of SlovakiaShow me Slovakia1. November 2017
Slovak inventions
Slovaks have always been great inventors, as evidenced by various revolutionary discoveries that change not only Slovakia but the whole world. Although most slovak inventions have been discovered beyond our borders, even a small country in the heart of Europe, such as Slovakia, boasts revolutionary discoveries.
Many Slovak inventors are known to few but their inventions have changed the world. Let's briefly imagine some of them.
The parachute was invented by Štefan Banič
Štefan Banič is a native of Neštich (today's Smolenice), perhaps also because he witnessed a tragic accident began to consider creating a parachute structure. His prototype submitted already in 1913 to the US authorities for consideration. Slovak parachute worked on the principle of an umbrella and fastened with straps on the body of the aviator in the chest part under the shoulders.
Already a year later, a parachute of its own design was shown to the public in Washington and safely jumped from the roof of a 15-story building. The US Army bought the patent of a skilful Slovak inventor for a few dollars. However, the Slovak did not remain as a rich man abroad, in 1920 he returned to his native village, Slovakia.
Several years later he and his brother John discovered the underground beauty of the Driny cave near Smolenice.
String instruments originate in Slovakia thanks to Ján Dopjer
Ján was born in the Slovak village of Stráže. In the USA he opened a carpentry workshop where he repaired and later produced violins, guitars and other instruments. In 1926, the Slovak inventor applied for a patent for a full metal guitar with 3 resonators, which attracted investors and slovak founded the National String Instrument Corporation.
Another stringy idea of a clever slovakian did not wait long and the wooden guitar with one resonator placed in the middle was added to the list of Slovak inventions.
Slovak VINEA
Ján Farkaš is the one to whom Slovakia and the whole world owe to Vine. Slovak drink should be mainly non-preserved, pasteurized and of course with the taste of grapes.
The wineries in Pezinok were to create a tasty drink without alcohol. And so they developed a beverage made of grape must left over from the production of table wines. Vinea from Latin means Vinohrady and the name of the daughter of a Slovak inventor.
Slovak understood perfectly people who wanted a natural drink and not artificial sweet lemonade. The beverage was first produced only at the Winery in Pezinok, but later, due to the great interest of consumers, it started to be filled in Nitra and Banská Bystrica.
The invention of the helicopter has its roots in Zvolen Slatina
Ján Bahýľ was a Slovakian with an extraordinary technical talent who dealt with a number of different problems in the fields of military science, military construction technology, engineering and so on. He worked out a design of a helicopter with human power.
In 1895 he was given the patent privilege to implement the proposed patent. Nor is it known that this Slovak inventor, together with A. Marschall, constructed the first car with a petrol engine and an accumulator in Slovakia.
Skilful native from Slovakia granted 17 military and other technical patents, for example for a balloon with an air turbine, a steam-powered tank, a control for connecting wagons, the invention of a lift in Bratislava Castle.
Mining pumping machines from Slovakia
The Slovak engineer and inventor was born in Banská Štiavnica. Together with another Slovak scientist Samuel Mikovini, he contributed in the vicinity of Banská Štiavnica to the creation of slovak invention: an admirable system of water reservoirs – tajchov, a source of energy for mining technology.
He became famous for sophisticated mining machines and pumps. The pioneering contribution of his pioneering work lies in the fact that for the first time he used a new element – compressed air – to power it. He also designed a mine air purification device and blows fresh air into underground depths.
A native of Tajov constructed the world's first radio station
Jozef Murgaš was born in Jabríková and left for the USA, and later became a pioneer of wireless telegraphy. In addition, he is the world leader in the wireless transmission of spoken words.
But his most important discovery remains the achievement of the wireless transmission of spoken word to witnesses, thus making history as the inventor of the radio.
By 1905, Murgash's achievements were so significant that they founded the Universal Aether Telegraph Co in Philadelphia to exploit them practically and commercially. With her help, Murgash built a test transceiver station with 60-meter antenna masts.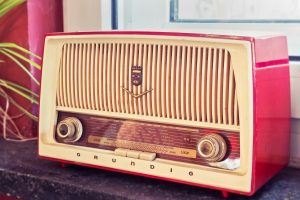 Flying car constructed in Nitra
Štefan Klein from Nitra constructed a prototype of a flying car that really works. After the presentation of the prototype at the conference in Vienna, the world kept its breath. The discovery was sung by foreign experts and the media.
Ecological plastic bags
We have recently shown the world that Slovaks also think ecologically. The team of Slovaks developed so-called bioplastic. Material that can decompose in nature. Such a bio-bag is even twice as strong as a regular bag from supermarkets, leaving no traces in the composting site in just six weeks.
Rechargeable bracelet
Another unique idea included in slovak inventions has been discovered by slovak Pavel Bujna. Bracelet that is both a source of energy and a USB key. You can quickly recharge your phone or transfer data via the bracelet.
Slovak washing machine in the pocket
With the revolutionary invention came the Slovak Adrián Mankovecký. His invention – a pocket washing machine, which takes energy from sugar and quickly cleans any spots, won the prize at the Electrolux Design Lab 2011 international contest.
Patent for a quilt with a hole from Prievidza
If you have to have your foot exposed during your sleep, a hole with a hole is right for you. Although almost everyone thought that such a thing could exist, the company from Prievidza patented the invention in 2013.
Oil magnates would not have been able to do without the invention of a native of Banská Štiavnica
The technology, without which mining in the mines would not be possible even today, is caused by a Slovak. Jozef Karol Hell came up with a new element – compressed air. This revolutionary invention began to be used in the 19th century in American mines, where they used technology to extract oil. Hello's idea of compressed air is still used by oil magnates to this day, but they replaced the air with gas.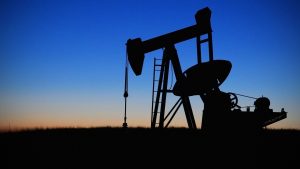 The pioneer of photography was born in Spišská Belá
Nowadays, every Slovak has a camera, so we can't even imagine life without them. Jozef Maximilián Petzval is a Slovak who pioneered photography and is considered the founder of modern optics. Petzval's invention of lenses is of worldwide importance.
The lens he designed allowed 16 times higher light transmittance. In practice, this meant that the exposure of the photographic plate lasted less than a minute (previously 5 to 30 minutes, depending on the weather or light conditions during which the subject could not move). Therefore, slovak Petzval is considered to be the founder of modern photography.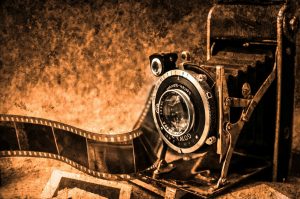 World engineering was influenced by a native of Liptovský Mikuláš
A native of Liptovský Mikuláš, in cooperation with surgeon Ferdinand Sauerbruch, constructed a moving artificial hand. Later, the substitutes for the feet, which he made on the same principle as an artificial hand, came into the world.
The barn was a physicist and mathematician. He achieved the greatest success in the field of steam turbines, and his calculations and designs provided the basis for this industry.
It is interesting that this gifted Slovak was Einstein's professor.