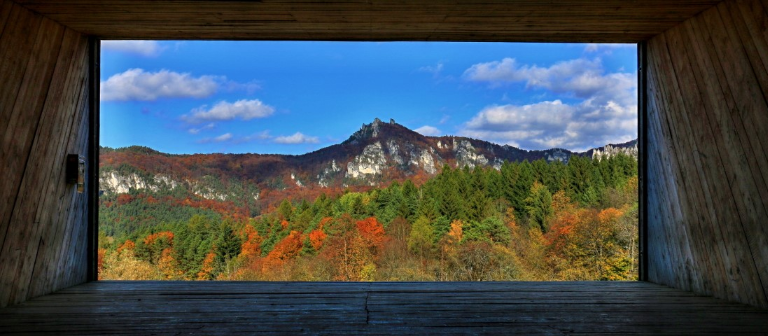 Cinema that reflects nature – Visual pyramid in Súľov
NatureShow me Slovakia23. March 2020
Visual pyramid in Súľov is a place that I cannot forget about tips for trips in Slovakia and I definitely recommend to visit.
What is Visual pyramid?
It is not a pyramid like in Egypt, but a wooden pyramid that is a work of art. The author of the wooden visual pyramid set in the picturesque nature of Súľov rocks is Juraj Gábor. His aim was to allow people to follow a changing country.
If you like to visit places with unique atmosphere, where you will gain energy and relax, take a trip to the sight pyramid in Súľov.
Wooden cinema
This place is like perfect trailer for beautiful Slovak nature. It is precisely because the Pyramid of Eye narrows the scope of what you see that you can focus more intensively on the outlook it offers. It enhances the feeling that you are sitting in front of a huge screen or in a cinema where nature is showing her own film.
How can I get to Visual pyramid?
A unique wooden object is located on a meadow in Súľov.
A landmark for a trip to Súľov for people coming from any corner of Slovakia or the world is the city Žilina.
From there you will have to continue to Bytča. From Bytča you can get directly to Súľov by bus. The journey takes approximately 15 minutes. Alternatively, you can travel by train to Predmier and then by bus to Súľov. If you choose to travel by car, you can park directly in the village near the Evangelical church.
From the village continue by foot. The walk leads along an undemanding path. At the end of which it will uncover a meadow in front of you, where you will see a visual pyramid.
What else can I see in this area?
If you would like to discover also other attractions that the region offers, there is so many opportunities.
You can combine the trip to Visual pyramid with a tour to the Súľov Rocks, which are located nearby and also visit the Súľov Castle.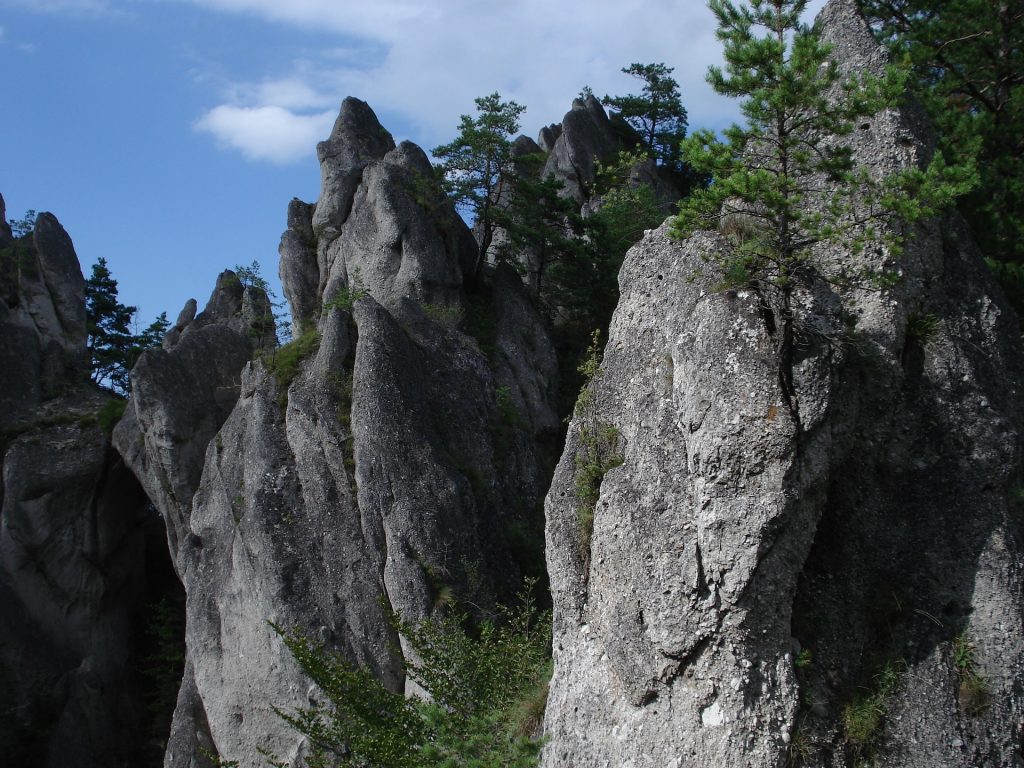 In Žilina you can visit, for instance, secret corners of underground spaces – Catacombs in Žilina.
You can visit the Manín Gorge. It is the narrowest canyon in Slovakia, which was created by the activity of the creek and its flow around rocks.
A little further is one of the largest and most visited castles in Slovakia – Lietava Castle.
When to visit the Visual pyramid?
Opening hours are 24 hours a day, 7 days a week. Admission is free :).
You can visit this unique place at any time. However, as it happens in popular tourist destinations, on some days more people are gathering here. So if you want to enjoy a little privacy without other curious people and visitors, I definitely recommend to go on a trip during the week.
The live transmission of the beautiful Slovak nature in a wooden cinema on a meadow near Súľov is an amazing experience in every season.
In case you would like to share your experience from visiting the Visual pyramid in Súľov, I would be pleased if you send me an e-mail to info@showmeslovakia.eu.