Manor house Betliar
Hunting castle
North-west of Rožňava in the east of Slovakia there is a fabulous two-storey manor house Betliar with four towers. It is a majestic hunting lodge with a beautiful English park, romantic buildings, including an artificial cave and a waterfall.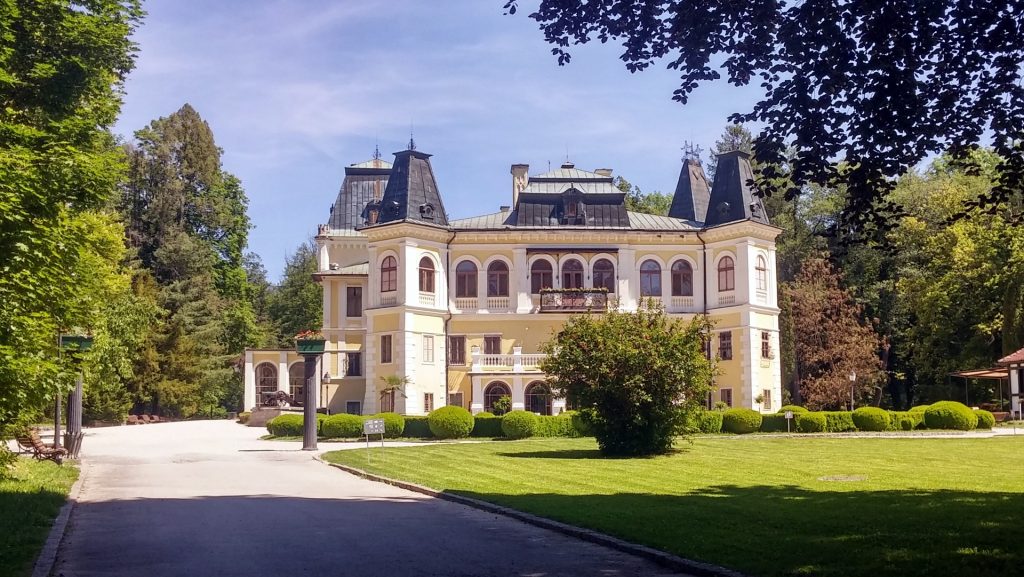 Europa Nostra award
Its interior is equally interesting because it contains a picture gallery, music and hunting halls, a library, antique furniture and exotic collections. The reconstruction of the Betliar mansion was awarded the Europa Nostra award. The appearance of the manor house from the 19th century has been preserved with minor modifications to these days.
Library
One of the most remarkable things on the Betliar mansion is its main library. Leopold Andrássy founded it in 1790. The furniture and interior of the library are from the same period. More than 14,000 volumes have been preserved, mainly theological, historical, geographical and philosophical literature. It has been written in the 15th and 19th centuries in 6 different languages.
Manor house Betliar is one of the few feudal settlements in Slovakia, which have been preserved intact to this day. Visitors here have the opportunity at least to get to know the lifestyle of aristocracy, to confront its hobbies and tastes. The interiors of the mansion offer the opportunity to see rare works of art by both old and modern masters, an ancestral gallery of the Andrássy family, a historical library, historical furniture, art-industrial items, hunting trophies, and exotic African and Asian collections.
Manor house Betliar is surrounded by a beautiful English park with an area of 57 ha, which is one of the largest maintained parks in Slovakia and was included in the list of world historical gardens.