Cathedral of St Elizabeth
The Cathedral of St. Elizabeth in Kosice
The dominating Gothic Cathedral of St. Elizabeth. It is the largest church in Slovakia and the easternmost Gothic cathedral in western Europe. Cathedral of St. Elizabeth is not the oldest building in Košice and the oldest church, not even preserved as it was built over the centuries and is not even completed.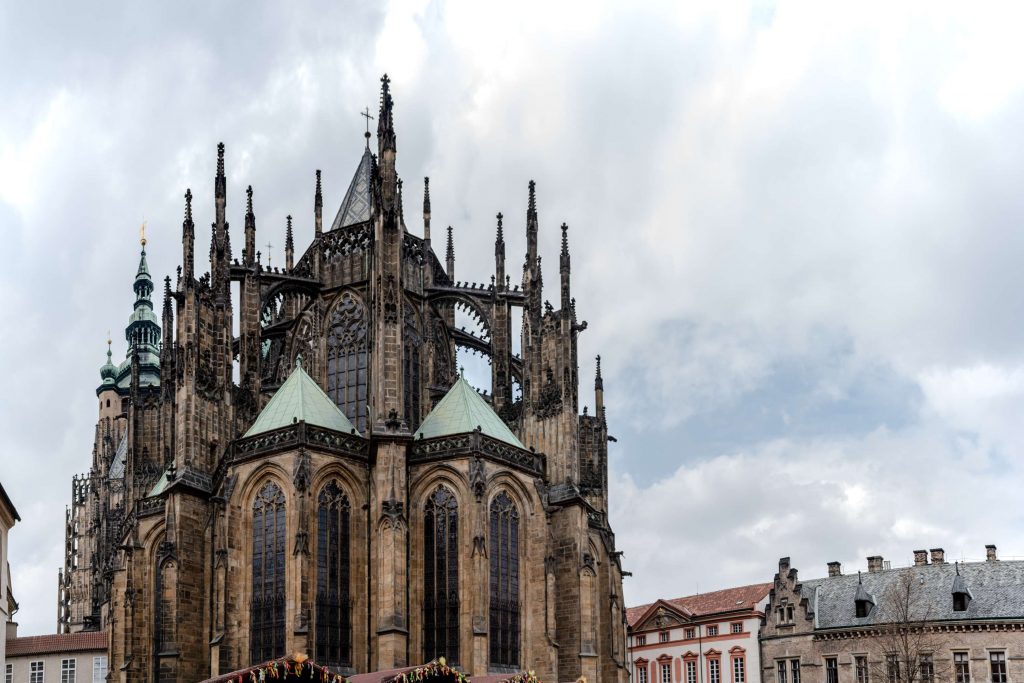 Cathedral of Sv. Elizabeth began to build out of emergency, because the previous church in the same place damaged the fire (around 1378-1380). First, the remnants of the original, smaller. They built it even at that time enormous, as if they suspected that it would once become the seat of the bishop's cathedral church (1804). Even today, Cathedral of St. Elizabeth is the largest cathedral in Slovakia. It was built with the support of several monarchs, and for more than a century, several masters took turns.
The Cathedral
Just below the last fresco is the only thing supposed to be from the previous church. It is a bronze Romanesque baptismal font.
Its longitudinal axis is 60.5 m and its transverse axis is 39.5 m long. The dome of the northern tower is 58.5 m high. The construction of the church has been under royal supervision in several stages since 1380, some even claim that it has not yet been completed.
Special attention should be paid to the main altars of St. Elizabeth, which contains Europe's largest set of 48 Gothic paintings. In addition to the central altar of St. Elizabeth is two more ancient. On the right is the altar of the Visitation of the Virgin Mary and the altar of st. Anton Paduánskeho.
Up in the sanctuary above the main altar there is one eagle – Luxembourgish and the other double – eagle – Reich. They indicate when the shrine was finished. It was when Sigismund of Luxembourg became the imperial German emperor. There is a balcony in front, which may have been used by singers or when it could have been a heaven.
Liturgical objects, including the most valuable works of the goldsmith J. Szilassy, ​​are classified as a national cultural monument.
Dome of Sv. Elizabeth is a magnet for tourists. They can climb a double spiral gothic staircase, one of five in Europe, to look into the tomb of the leader of the greatest anti-Habsburg uprising in Hungary, Francis II. Rákoczi or climb up to 50 meters and have the most beautiful view of Košice from the dome tower.