Bratislava was awarded by tourism experts
BratislavaShow me Slovakia1. November 2017
Bratislava
The capital of Slovakia is relatively small compared to neighboring metropolises, but what it lacks in this way, brilliantly catches up in others. Bratislava combines history with culture and experience.
The World Organization of Journalists and Authors Informing on Tourism awarded Bratislava with the Golden Apple in the Destination category. This prize is awarded annually to a country or city that provides an interesting blend of history, culture and tourist experience. To date, it has already boasted about 40 cities. For example, Ljubljana and Moscow were awarded the Golden Apple.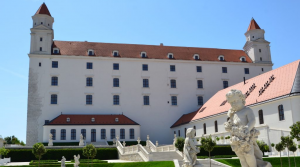 Bratislava has a unique atmosphere that attracts visitors from all over the world. It is a pleasant refreshment for those whose destinations are no longer warming up and looking for something a bit less mainstream.
In recent years, the increase in tourism has also been visible on a stroll through the old town, which often acts as a sought-after world destination. With plenty of cafes, wine bars and restaurants of various types in the intimate atmosphere of a small town can enchant many travelers.
Tourism
Bratislava enjoys an increasing number of foreign tourists. The historic center has already captivated the Austrians, Hungarians and Germans. What attracts them most to the capital?
Tourists in Bratislava highlight especially nice center, low prices and variety of offer. But on the other hand, it is what smiles most often. They feel that the Slovaks are smiling little. We could work on that. ?
From year to year, more and more tourists will visit the capital of Slovakia. With the year-on-year increase exceeding astronomical 15 percent. In 2016, 1.2 million tourists came to see Bratislava.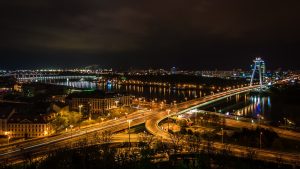 It is also important to note that the entire Slovak region, its culture, customs and also the nature of Slovaks regularly enchant tourists from around the world. Even in such a small country as Slovakia, they will find nature, gastronomy or a variety of customs that can appreciate more than domestic. They also often remind us that we would appreciate the benefits of Slovak life.