Bojnice Castle
Bojnice
The golden nail of Bojnice is the fabulous Bojnice castle, one of the most visited and most beautiful castles not only in Slovakia but also in Central Europe.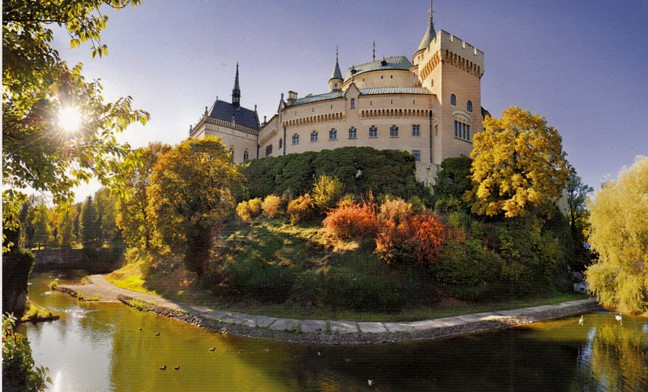 In the past, it was owned by one of Hungary's most famous noble families, the last of which was the Pálfy family. The Bojnice castle was reconstructed along the lines of romantic castles on the Loire in central France. The typical silhouette of a romantic picture of a medieval castle is enhanced by the steep roofs of the palace, the chapel and the towers.
Art and historical collections are concentrated in the museum in the interior of the castle. Among them is the original furniture and art collection of the Palffy family from the turn of the 19th and 20th centuries, but the most valuable item of national importance is the late Gothic altar from Bojnice made by an artist from Florence in the mid-14th century.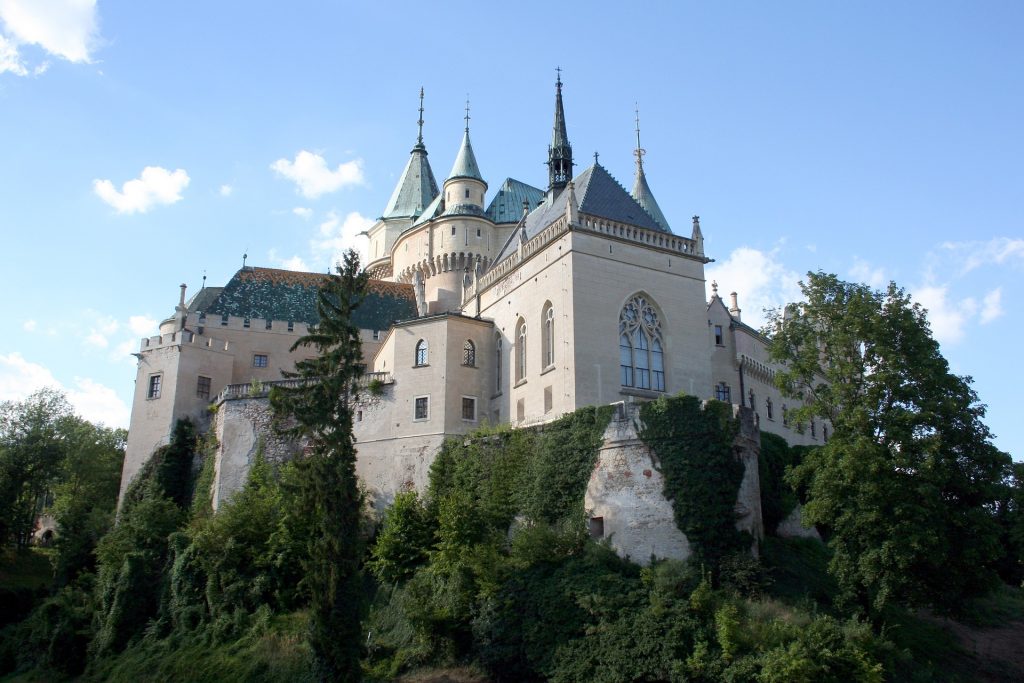 Bojnice Castle
A visit to Bojnice Castle is associated with a visit to the Chapel Cave below the castle, which is connected to a 26-meter deep well.
The International Ghost and Ghost Festival takes place regularly in late April in early May.
The extensive park and landscape park are an integral part of the chateau complex. In front of the entrance to the castle stands 600-year-old linden of King Matej with a 12.5 m circumference of the trunk.
Another attraction is the performance of the local group of historical swordsmen and the association of falconers.
Opening hours
From 1st October to 30th April, the museum is open daily except Monday from 10:00 to 15:00.
In May, the museum is open daily except Monday from 9:00 to 17:00.
From 1st June to 30th September, the museum is open daily from 9:00 to 17:00.
Break: 12:00 – 12:30 h.