Bardejov
City Bardejov
The town Bardejov is famous for its world-famous SPA, beautiful surrounding nature and relatively undisturbed environment. The town is the cultural, social and economic center of the region of Upper Saris. Bardejov is a tourist center and an important destination in Slovakia, mainly thanks to Bardejov SPA.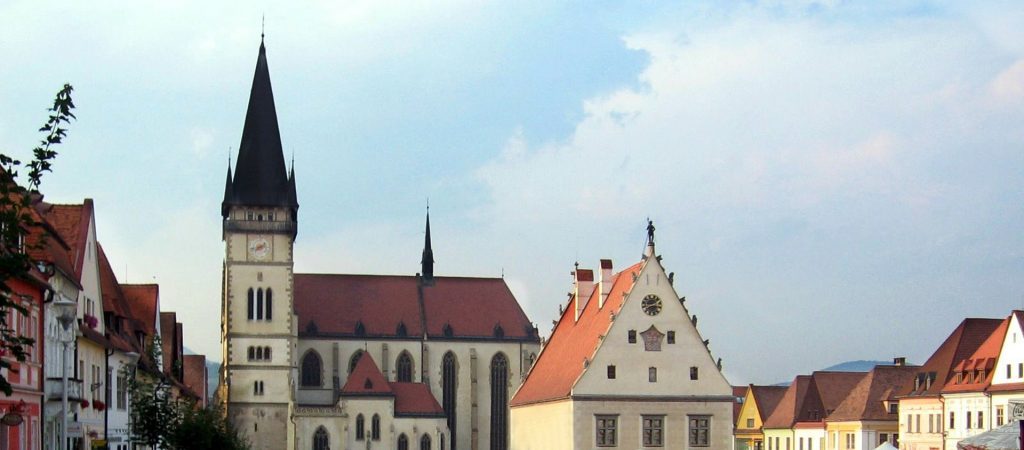 UNESCO
In 2000, the historical core of Bardejov together with the complex of buildings constituting the Jewish suburbium became a cultural heritage site included in the UNESCO World Heritage List.
It is the historical part of the town of Bardejov with the jewels of the city – the Basilica minor of St. Egidia, the town hall and town houses surrounding the market squares. The urban curiosity of eastern Slovakia is located near the city center – the only partially preserved set of former Jewish spas and a synagogue.
Bardejov SPA
Bardejov SPA is one of the most popular spa resorts in Slovakia. They are 6 km from Bardejov and are situated in a quiet environment. The wealth of Bardejov Spa is a rare source of natural healing mineral waters, which are the basis of complex spa treatment.
The natural healing mineral waters of Bardejov Spa are among the most important in Europe. They are mild to moderately mineralized, classified as bicarbonate, sodium chloride, ferrous, cold, hypotonic with an increased boric acid content. These are mainly used for drinking cures, inhalations, mineral baths and irrigation of the oral cavity.
Every year the International Music Summer takes place here. A visit to the cinema, various exhibitions of sculptures, paintings, flowers and the Museum of Folk Architecture – an open-air museum, where you can look up the jewels of folk art of Eastern Slovakia, especially Upper Šariš, contribute to the comfort.
History of Bardejov
The spa was more interested in the reign of Maria Theresa. This was due to the healing of the Polish nobleman Tomáš Lisický from Lisiec, whom he brought to the spa and could walk alone in two weeks. The best advertisement for the spa was the stay of the daughter of the Austrian Emperor Franz I. and the second wife of Napoleon I. Maria Lujza. In 1895 the wife of Emperor Franz Joseph I, Empress Elizabeth was treated here.
Although the Empress had been a lady in her years at the spa, she said when she left that her healing springs helped her feel like she was eighteen. Empress Elizabeth also visited the city of Bardejov and when leaving thanks for accompanying in the Church of St. Egídia donated a ring to the pastor Anton Korányi, which is now displayed in the historic town hall, in the exhibition Free Royal City. The spa was not bypassed by the Russian tsar Alexander I. The Saris Museum is still preserved cup, from which he drank mineral water. The whole spa has a beautiful park finish complemented by several contemporary works of art.
Cultural and historical monuments of the city
Basilica Minor sv. Egídia
Statue of St. Florian
Fountain
Town Hall – n. cult. monument
Town house no. 43
Weinhaus no. 42
Town house no. 41
Gantzughof – Šariš Museum
Municipality no. 16
Town house no. 26 – Rokaj's painting
Šariš Museum
John the Baptist and Franciscan Monastery
Greek Catholic Church
Lamp post
Upper Gate
Powder bastion
Gross bastion
Kat's house
The Great Bastion
The Red Bastion
Lower Gate
Right-angled bastion
Renaissance bastion
Former humanistic grammar school
Evangelical church
Archival bastion
Polygonal bastion
Vall's Gate
School bastion
Monastery bastion